About...PAUL THOMPSON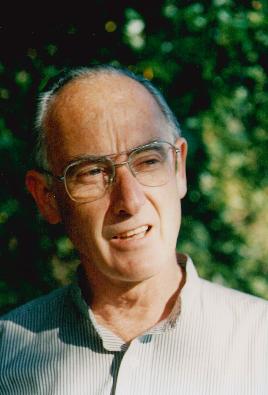 Mr. Thompson has over 50 years of experience implementing sophisticated wireless and wired communications systems for Commercial, Entrepreneurial and Governmental users. This experience spans from the invention of the technology to business management. Currently, he is the Managing Director of Paul Thompson Associates, a firm that provides consulting services to the wireless communications industry worldwide by bridging the gap between entrepreneurs with imaginative wireless concepts and technology suppliers in search of users.
Mr. Thompson's particular expertise lies in achieving a thorough understanding of the technical aspects of complex communication system and then converting the technology to practice through a combination of managerial, business, political and risk management actions. These skills were acquired as a part of a career culminating as a Vice President with Harris Corporation, a $3.6 Billion worldwide supplier of electronics to commercial and governmental users. Following are a few of the responsibilities Mr. Thompson had during that career:
Chief Engineer on a $100M spread spectrum electronic warfare system which was a Congressional Line Item requiring him to defend it to the U.S Congress.
Director of a 100 employee Department which developed state of the art wireless modems employing FDMA/TDMA, Spread Spectrum and narrow pulse technology.
Director of development for a computer controlled telephone switch designed for international deployment. This switch became the flagship product of a $130M Division and was augmented with a wireless user capability.
Director of a profitable $76M Private Switching Systems Business Unit which included worldwide sales and the management of three technology transfers.
As an accomplished presenter, Mr. Thompson has been a guest speaker at the Oregon Institute of Technology, Golden Gate University and Dominican College and has been a member of the faculty of the Florida Institute of Technology and the University of Maryland.
Education:
BSEE, Massachusetts Institute of Technology
Master of Science, Massachusetts Institute of Technology



HOME Current Activities Recent Activities Customers Contact Us